A seasonal and cultural approach to the curriculum
Our nursery school is fortunate to welcome families from many different cultural backgrounds and we ensure that the beliefs and values that each of us holds informs our curriculum. North Islington Nursery School is a place where similarities and differences are celebrated and we ensure that our starting points for teaching and learning begin with what a child is most familiar with.
When a new child joins the setting they will be allocated a key person who will conduct a home visit. This visit allows staff to gather information about the child and their family. This information is then used to begin providing relevant resources and learning experiences right from the child's very first day at school. We may begin by making special family books or by creating a family photo wall so that children sense familiarity. Parents are encouraged to settle their child into school slowly and at this stage, to be on hand whenever needed. This partnership in children's learning is continued throughout the time that a child attends the setting.
Although we do not follow topics or themes, we do encourage children to notice changes around them. We use weather as a way of teaching children about the immediate world around them and changes in seasons offer a wealth of opportunities to learn about planting, growing, new life and religious celebrations. Every year the children are encouraged to observe first hand, the life cycle of a duck and a butterfly. We work with Living Eggs and Insect Lore to provide these hands on experiences for the children in all classrooms.
Also, each year we host a Saturday fun day with a visiting farm so that all children can come and handle goats, guinea pigs, a donkey, rabbits and other small farm animals.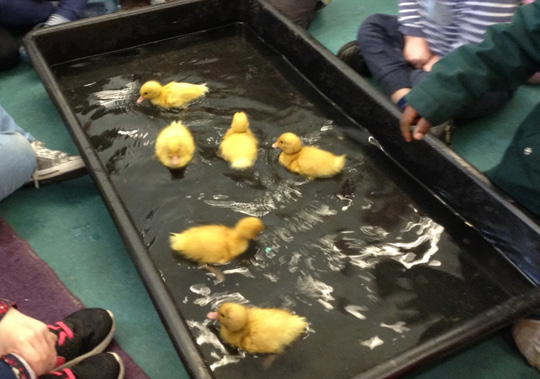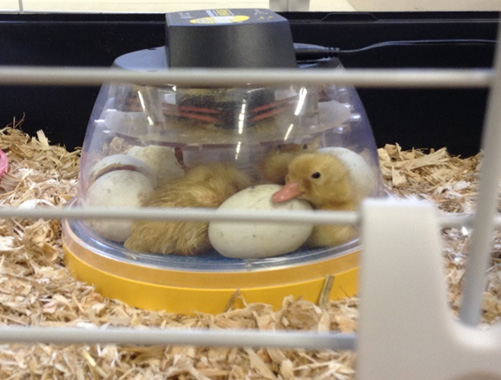 Being situated in London, close by to the tube and train network, we are able to take children on outings to experience and explore new surroundings, visiting places such as London Zoo, Highgate Woods, The Natural History Museum, The Science Museum, Royal London Parks, Buckingham Palace and Changing of the Guards, The Tate Modern Art Gallery and the theatre.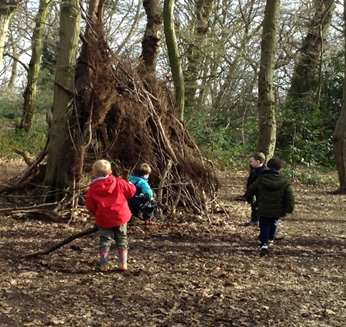 We ensure that we base our visits on children's interests and fascinations and often we may go to more local places such as the café, other children's houses, the tube/train station, the local church or mosque, the bakery or similar shops etc.
Our Calendar of celebrations and religious festivals ensures that staff are prepared in advance and can offer resources and learning experiences based on what children already know.
We use parents and familiar adults to come in to the classrooms and share their knowledge and experiences with children.
This may be through telling stories in home languages, cooking traditional food dishes with children or through dance and movement.
Simply setting up new resources linked to a cultural celebration or time of year is enough to spark interest.